The crisp air, color changing of leaves, and warm sweaters could only mean one thing: autumn is upon us! Whether it's the kids going back to school or there's a pep in your step from the new season, fall brings many opportunities for change, especially in home decor. 
There are plenty of options to decorate around the home. If you're in a detached or semi-detached house, there are both fall and Halloween decorations to tastefully decorate the exterior. And in an apartment or condo, there are plenty of interior decorations to make your space warm and cozy.
One question that people can never quite figure out is, when is the best time to decorate for fall? We cover the five things you should know about when to decorate for fall to welcome the cozy season.
When Does Fall Begin?
While there is technically a calendar date for the first day of fall, the new seasons begin at different times for different people. Some argue that the first day of autumn falls in line with the first day of school when children return to class in late August and early September. Others would say fall begins when the Halloween season starts.
If going by the solar year, the first day of fall lies on the September equinox, marking the beginning of astronomical autumn. This date varies from year to year but is typically on or around September 21st. In 2022 and 2023, the first day of fall is September 23rd.
So while some may feel autumn starts on September 1st, it's actually late in the month when the season begins. This usually won't stop nature, though, as the weather gets colder well before the end of the month! 
With that in mind, is there a time that's too early to decorate for fall? 
1. August Is Too Early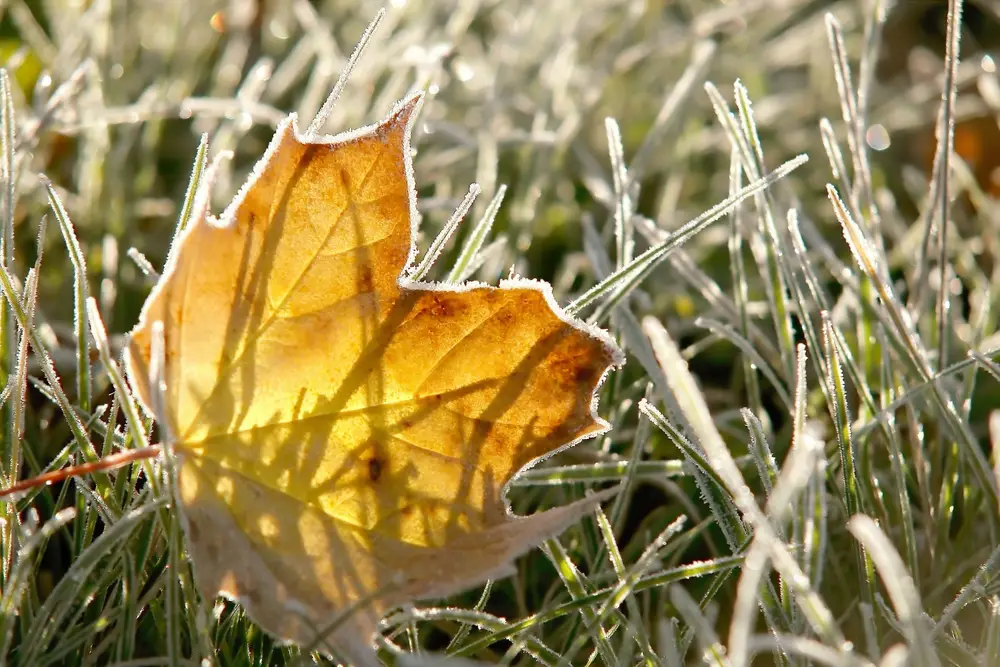 While you may be itching to get started on fall decorations, don't forget about the summer! The back-to-school season creeps in at the beginning of September; by August, most of us are impatient for the summer season to be over. Don't fret, as there's still plenty of time to bring out those fall decorations once the new month begins. 
While it's still August, make the most of what's left of summer. If you have any outdoor decor, like wreaths or flowerpots, trade them for a late summer flower. Wait for the cooler weather before bringing out warm-toned reds and oranges, so the mood is right when autumn rolls around. 
Prep on a Long Weekend or a Day Off
For anyone who is extremely excited to start the fall season, Labor Day weekend could be a great time to prepare those fall decorations. Before kids get back to school and life gets a little busier, use a free afternoon to go through the decor you have in your home. 
Look at what you need to switch out for the new season, from candles to figurines, decorative flowers, and maybe even wall hangings or rugs. 
Early Birds, Decorate Early September
If you cannot wait for the September equinox, kick off fall when school starts. August may be too early, but the first few weeks of September could be a great time to get some of those fall decorations out. 
For home interiors, see what color story would go best with your current home decor, and swap out anything that doesn't match that cozy fall aesthetic. Anything associated with summer, like the beach, seashells, cool-toned blues or whites, can be stored for next year. Swap out your summer color palette for yellows, oranges, and reds to match the beautiful fall leaves. Something like this set of artificial gourds would be great to decorate the interior with. 
As for the exterior, replace the hanging wreath outside the door with flowers that match your interior color palette. Swap out any outdoor plants for something that will thrive in the cooler weather.
2. Decorate without Halloween Style First
If you want to decorate earlier than October 1st, starting with non-Halloween-themed decor around the home could be best. Fall is not just about the Halloween season but welcoming the cooler weather for the changing season. Your home can transform from what was a relief from the summer heat to a cozy and inviting space. Nothing beats a warm cup of tea cuddled up on the couch under a toasty blanket. So, consider any strictly fall-themed decor to start the season, then transition into Halloween in October. 
Fall Color Schemes
To veer from the Halloween style, stay away from bright oranges, greens, and purples, and avoid combining them with black. This combination immediately creates the Halloween vibe in the home, which, ideally, you want to avoid until the spooky season truly begins. 
For a cozy autumn vibe, stick to warm tones like yellows, oranges, reds, golds, and browns. These rich hues bring out those same warm tones in nature and can complement the falling leaves in your yard or local park. 
Avoid Spooky Decor
The Halloween style of skeletons, witches, and bats may be fun but won't last past October 31st. Halloween decorations only last around a month, so decorate for fall first, then integrate spooky decor once the Halloween season rolls in. That way, once the trick-or-treating is over, it is easier to take any spooky-related decor out and put it into storage until next October.
For that autumn-themed feel, look for decor that features leaves, trees, elements of nature, and animals like foxes and squirrels. Avoid spider webs, witch hats, brooms, or stereotypical Halloween decor until the season officially begins! 
3. Decorate in Stages
Unsure of when to start decorating? Consider decorating in stages throughout the fall season. First, remove any summer decor in your interior and exterior spaces. Swap out any outdoor patio cushions for warm-toned pillows and waterproof patio cushions. Switch out the dining room table runners or placemats for some autumn-themed dinnerware. 
Start with the smaller decor and slowly work in those autumnal textures and hues. As Halloween rolls around, you can also choose to incorporate any spooky decor into the space. Then, in the later fall, add more decor to create a cozy feel. 
Look at the Neighbors' Houses
An important aspect of being part of a community is creating a similar tone. Some neighborhoods have themed decorations for Halloween and Christmas, making a shared experience that everyone can participate in and feel welcome. 
Look around your neighborhood and check when your neighbors put up their fall decorations. It would look a bit jarring to be the only one with pumpkins decorating the front steps when everyone else still has summer decor out. Sometimes, going with the crowd helps and can create a themed community. 
If you're excited about fall, consider having a neighborhood event, like decorating every home's door with a fall wreath or pumpkin carving. This could be a fun activity that gets the community involved.
4. Create a Fall Mood in the Home
Decorating is not only about what items are being put into the home but what kind of mood and feeling those items create. Pairing colors and items together creates an overall feel, which is why themed decor is so important. 
Think of what kind of mood you are going for in your decor. Nature-themed decor, like twigs, branches, and leaves, creates a rustic mood in the home. Decorative gourds and cornucopias can also be added for that rustic cottage feel. 
For a more whimsical autumn mood, add fun fall quote boards, a themed calendar, a patterned table runner, or animal figurines for that quirky fall feel. 
Scented Candles
An overlooked part of creating a mood in the home is choosing the right scent. Fall is associated with sweet, warm smells like pumpkin spice, cinnamon, and cloves. 
A scented candle or oil diffuser provides long-lasting scents that can cover a whole area of your home. Burning a scented candle in the living room or near the entryway can provide that welcoming aroma that sets a tone for the entire house. 
What Is the Most Popular Fall Decoration?
The most popular fall decoration is the pumpkin. These gourds range in size, color, and style; you can use them for interior and exterior decorations. The best part about pumpkins is their immediate association with fall. When thinking of the autumn season, pumpkins are essential. 
There are plenty of ways to integrate this simple decoration into your space. If it's interior, look into faux pumpkins to avoid the smell or any bugs that might come crawling in. Ceramic pumpkins elevate home decor into something that can last many years in your home. 
Go to your local farm or farmer's market and purchase pumpkins for the home exterior. Buying local is a great way to support farmers in your community, and they often sell pumpkins specifically for decoration instead of cooking or baking. Instead of the typical plump orange pumpkin, a white, green, or beige gourd could spruce up the front entryway.
5. Introduce Soft Textures
Decorating is not just about the items you're placing on the coffee table and porch steps but also about what textures are featured in the home. Swapping out light linens for fleece or wool fabrics creates a comfortable mood. 
Fleecy Fabrics and Velvets
A fleece blanket or lush velvet table runner can instantly turn a space into an autumnal home. These luxurious textures are inviting and warm and provide that ultimate comfort. 
You can also update floors for fall with plush rugs and warm tones. Faux animal rugs on the end of the bed in the master bedroom create a very cozy space. 
Another trick is to layer rugs or blankets in the bedroom or living room to create depth and variety in textures, colors, and patterns. An autumn-hued quilt draped on the bed with a heavyweight fleece throw over the top would create that soft layered texture in the bedroom. 
Consider Interior and Exterior Lighting
Textures don't just mean fabrics; it also refers to lighting. The proper lighting can transform a whole area, making a space that much cozier and inviting. Incorporating more lamps and mid-level lighting into interiors makes a room feel comfortable and warm.
For interiors, consider changing out any cool-toned light bulbs for warm tones. You might think this is a hassle, but it can make all the difference in the living room or bedroom. Smart bulbs allow you to change the color via an app, like these color-changing bulbs from Sengled, making it easier to adjust the light color. Changing out regular bulbs for color-changing bulbs can be a good decor investment in the long run since they offer plenty of color and dimming options to set the right mood.
The exterior of your house has plenty of options for outdoor lighting. A vintage-style sconce provides a rustic feel to your porch or patio and can last through the winter. Consider where to place these lights as well. 
Solar-powered light fixtures are easy to install and can run along the driveway or garden. They provide essential light during the colder months when there's less daylight outside and for any trick-or-treaters that come around on Halloween night. 
Conclusion: When Is the Best Time to Decorate for Fall?
While everyone may have different opinions about when the autumn season kicks off, fall begins in late September. The ideal time to decorate would be when fall officially begins; however, that doesn't mean there aren't plenty of opportunities to decorate before then. 
Adding warm tones to the interior and exterior of your home can create an inviting feel. Consider every aspect of decorating, from everyday decor to what is hanging on the walls and what scents you can incorporate into the space. Then, your home can look, smell, and feel like fall!