Do you remember playing a game of vintage lawn darts in the hot summer sun? If you do, this game will bring back a bit of nostalgia. Don't worry if you don't, though. Many adults don't know this game even existed. Previous decades featured plenty of games that were later deemed dangerous. In the eighties, lawn darts was one of them. 
What Is Lawn Darts?
Sometimes called Jarts, this game was created in the middle of the 20th century. Weighted spikes were tossed like darts while people aimed for a plastic circle placed several feet away. The game itself is like cornhole or horseshoes but uses metal spikes instead of bean bags. 
Most people associate the game with the version played in the 1950s. However, it stems from even further back than this era. Its roots are in the ancient Roman and Greek weapon known as the plumbata. Originating close to 500 BC, this device closely resembled a lawn dart. They had weighted spikes and were thrown great distances with the intent to land on a soft surface. 
Yet despite having its origins in war, manufacturers thought it would make a great lawn game and began mass-producing them in the fifties. 
What Happened?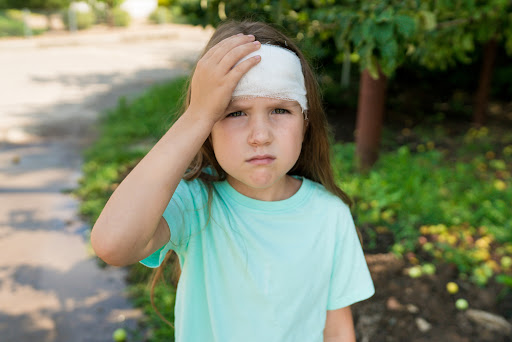 Over the following decades, the game's popularity grew, and so did the accidents associated with it. Injuries happened frequently while playing this game. The danger was so widespread that the Consumer Product Safety Commission initially banned lawn darts in 1970. The ban was challenged, resulting in a compromise.
Lawn darts couldn't be sold as toys, marketed, or placed in toy stores or toy departments, and each package had to contain the wording, "Not a toy for use by children. May cause serious or fatal injuries. Read instructions carefully. Keep out of reach of children."
The manufacturers were satisfied that there would be no more injuries, but sadly, they were greatly mistaken. More injuries cropped up, and the more information that was released, the worse things became. 
The Consumer Product Safety Commission noted that between January 1978 and December 1986, lawn darts created 6,100 emergency room injuries. 81% of victims were under 15 years, with a staggering 50% under ten. 
David Snow, the father of seven-year-old Michelle Snow, who tragically died from the game, decided to make it his goal to ban the game. Launching a lobbying campaign, he appealed to the Consumer Product Safety Commission to re-evaluate lawn darts. They discovered the injuries associated with this game had been misidentified. The statistics had to be updated. 
The injuries went from a few dozen to a few thousand, resulting in a complete ban in 1988. But this is not where the story of lawn darts ends. 
Lawn Darts Resurrected?
While they appeared temporarily sold out, one manufacturer was able to get around the ban by selling lawn darts in an online store. Some subcultures revel in playing this "forbidden" lawn game. Some people were unaware there even was a ban and continued to play the game after finding an old set in the shed or at a garage sale.
Today, the CPSC has requested that all lawn darts be destroyed. Because the darts are so dangerous, it is illegal to sell this game.
Lawn Darts Reimagined
Some versions of lawn darts are gradually making a reappearance. Instead of pointed lawn darts, they are now more lightweight and have rounded tips for added safety. 
Today, lawn darts and even Jarts are still banned. Jarts was a variation of the game with heavy metal projectiles that pierced anything they hit, including people. They were fully banned in both the United States and Canada.
If you ever wondered what happened to vintage lawn darts, now you know! They have been outlawed because of the danger they pose, especially to children. Those who played it without incident may be wondering what happened to this popular lawn game. But the number of tragic accidents necessitated a change, and that change came thanks to the lobbying efforts of David Snow, who lost his little girl to this game.
Is the new, safer version of lawn darts as popular as the original? It might become so one day. Or perhaps the time has passed for this once-popular backyard game.