Whether you want to watch the game during a BBQ or host a movie night under the stars with friends and family, adding an outdoor TV is a great way to upgrade your property. TVs can add another layer of entertainment to any outdoor space and truly take your backyard, patio area, courtyard, deck, rooftop, or pool area to another level.
Consider taking your TV watching, movie viewing and video gaming outside with these high-end outdoor TV options.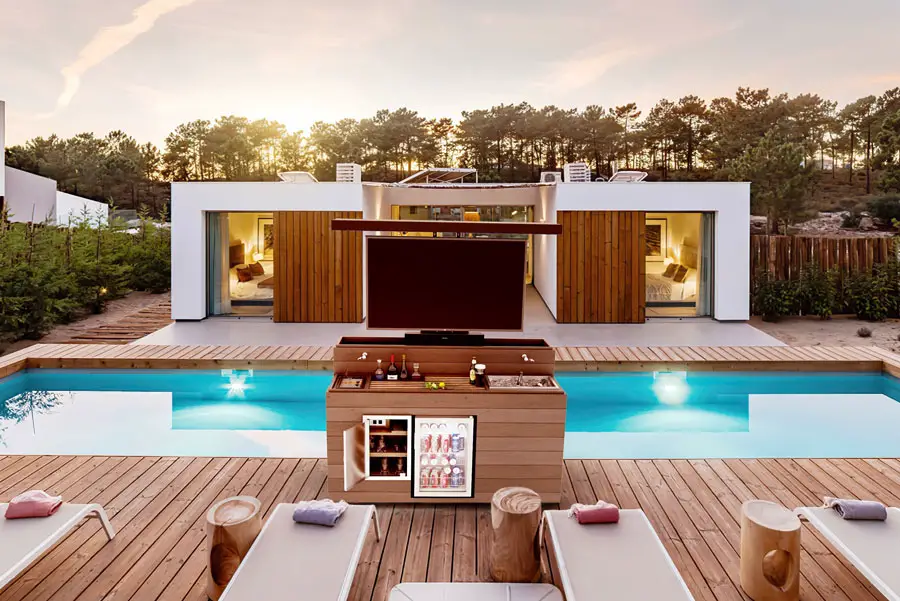 Cabinet Tronix's Outdoor Mobile TV Lift Cabinet Bar & Fridge Stunner protects any TV of your choice and lets you get the party started in 30 seconds. The outdoor mobile US-made TV lift system, which fits up to a 65-inch TV with an optional soundbar and 360-degree manual swivel, is entirely weatherproofed and designed to be enjoyed in every climate. The interior is made of solid mahogany and includes a stainless steel ice bin that holds up to 40 lbs. of ice, a walnut/cherry cutting board, upper bottle holder, condiment station, bottle storage and space for essentials such as glasses, cocktail shaker, and utensils. It also features two magnetic detachable lights that go over the bar for visibility after sundown, and which can be stored when not in use. Don't simply add a TV, but a whole unit that stores drinks and glassware for any party. Best of all, it comes with a 10-year warranty.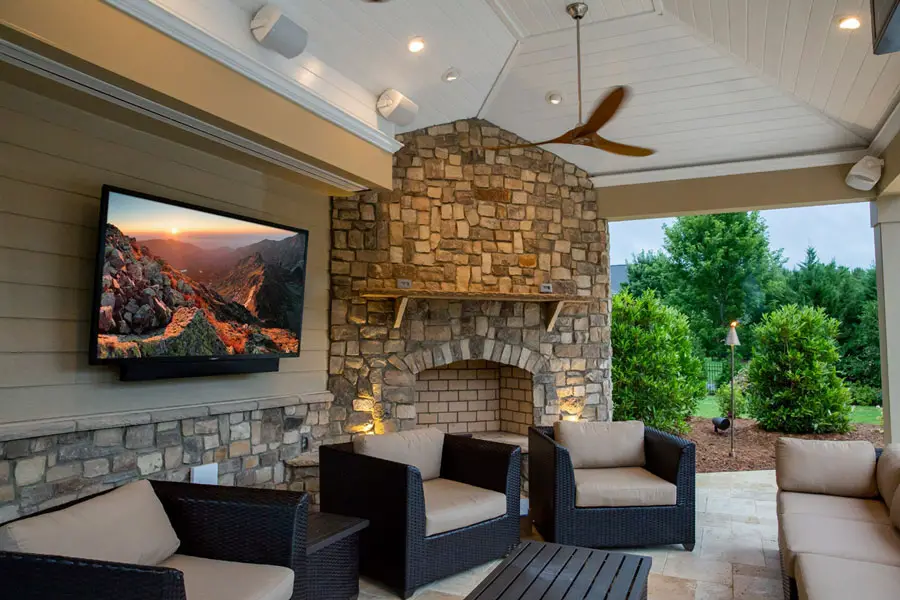 SunBriteTV's 65″ Veranda Outdoor LED HDR TV – Full Shade – 2160p – 4K UltraHD TV has a premium 4K UHD HDR screen with direct LED backlight. With up to 50% brighter than indoor TVs, these TVs deliver a breathtaking, vivid picture in outdoor environments. The durable aluminum case protects against rain, snow, extreme temperatures, dust, salt, and insects and has an easy cable-entry system. It also includes built-in speakers and a generous weatherproof media bay for popular streaming devices and support for HDMI 2.0 and HDCP 2.2 to help ensure compatibility with 4K sources and streaming services. The unit is also equipped with three HDMI and one USB inputs for a variety of connectivity options, as well as HDMI ARC on 1 input and IP control.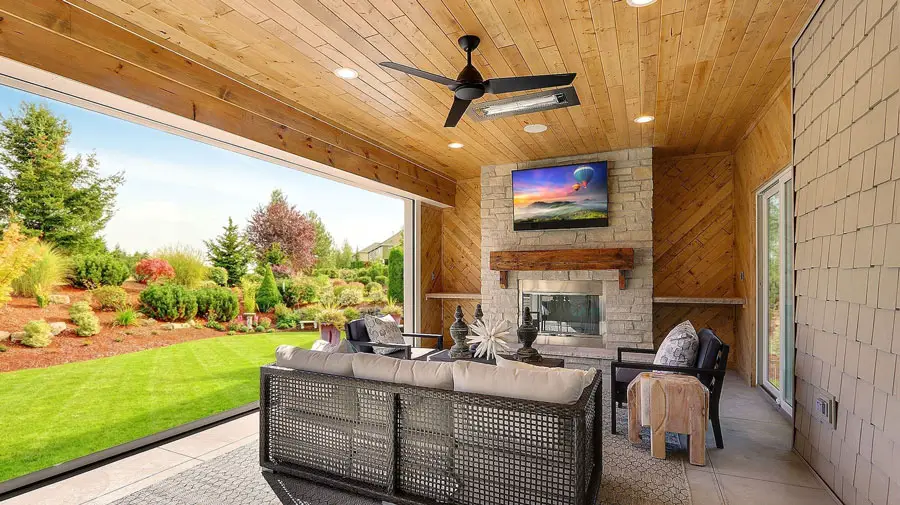 Seura's Shade Series 2™ TVs are engineered to withstand severe weather and thrive outside all year, even in the toughest of climates and conditions. At 700-nit brightness, Shade Series TVs are three times brighter than indoor TVs and 75% brighter than the competition.With 4K UHD, the magnificent picture clarity is four times the resolution of regular HD.Equipped with high dynamic range (HDR), the TV delivers high contrast between bright and dark colors, dynamic color, and realistic images. The TV has a two-year warranty and is built for resilience and reliability.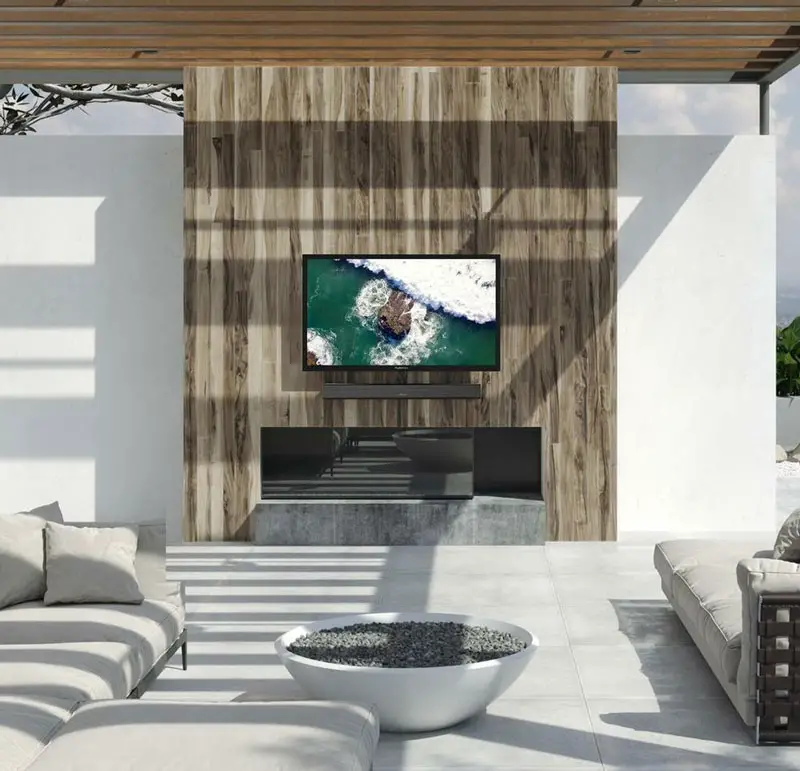 Furrion Aurora 4K Outdoor TV is resistant to extreme temperatures and IP54-certified for weather resistance, with durability against water and dust.Offering 24-hours of optimal viewing, the display automatically adjusts the brightness to shifting outdoor light conditions. 4K ultra-high definition provides images filled with details while the high dynamic range technology brings clearer detail, wider contrast, and improved color accuracy.Brightness is essential for outdoor viewing and with a 400 nit anti-glare LCD screen with auto-brightness control, you get indoor TV performance outdoors in covered areas like decks and patios.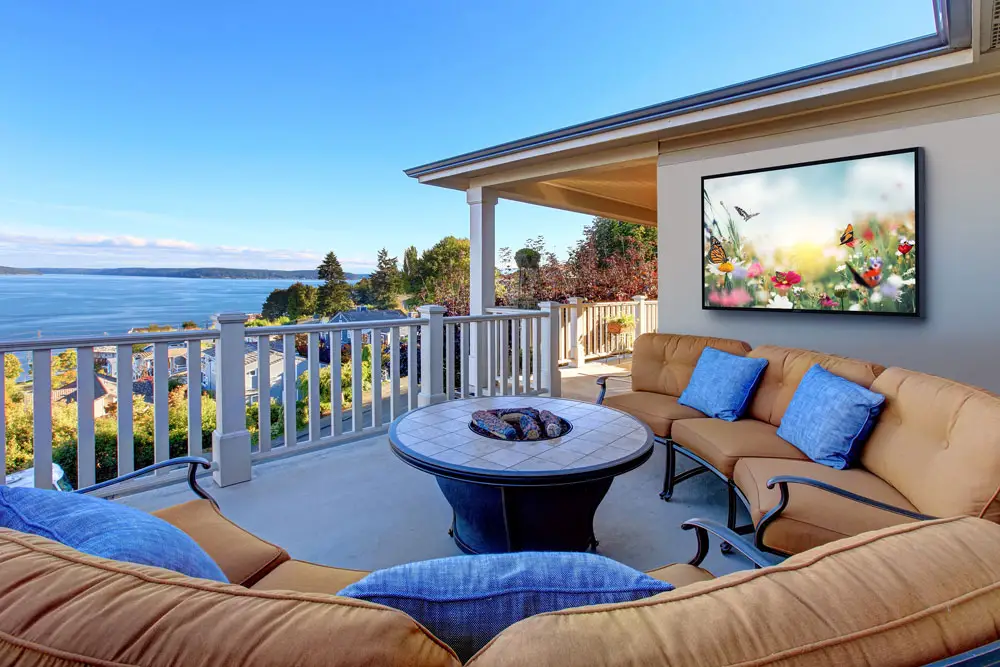 Peerless AV-UltraView UHD Outdoor TV  is an all-season solution for outdoor entertainment and living. This outdoor TV is all-weather rated and has an operating temperature range of -22°F to 122°F. With 4K resolution and an IPS panel, the TV meets the full UHD specifications, providing exceptional color and video quality from any viewing angle. The TV also is equipped with a High TNI panel, which allows for direct sunlight readability without the risk of isotropic blackout. The input compartment and DC power ports provide safe storage and power for small video equipment. Whether you want an outdoor TV above your backyard fireplace or by the pool, quality outdoor entertainment is now a reality with UltraView.  
Don't get game updates from family and friends inside while you're stuck outside grilling. Instead, watch the game live with them outdoors with these solutions. As new movies continue to debut on streaming services, host the best movie nights under the stars, add classic or the newest video games to the entertainment options for your next big gathering, and overall, make your outdoor spaces more fun by adding. It is easy to do by adding one of these outdoor TV options.