There's a unique kind of joy that comes from stepping out onto a lush, green lawn on a summer morning. The soft crunch of healthy grass beneath your feet, the cool touch against your skin, and the vibrant sea of green that meets the eyes are all part of a living and breathing sanctuary right at your home. A high-quality lawn isn't just aesthetically pleasing; it's an oasis that provides a sense of tranquility, a playground for your children, and a hub for family gatherings and barbecues.
If you've been dreaming about a beautiful, healthy lawn that will be the envy of your neighborhood, the solution is here. Sunday's custom lawn care plans are designed to breathe life into your dream lawn, and they do it in a way that is friendly to both your wallet and the environment.
Embrace the Joy of a High-Quality Lawn
A well-maintained lawn is more than just a testament to your excellent taste and love for nature. It's a reflection of the quality of life you want for yourself and your family. Here are some reasons why a high-quality lawn matters:
A Healthier Environment: A lush lawn absorbs airborne pollutants while producing oxygen, thus contributing to a healthier home environment.
Cooling Effect: Lawns are natural air conditioners. They can cool the air around your home, reducing your need for air conditioning.
Safe Haven for Activities: From children's play to family gatherings, a well-maintained lawn is the perfect setting for many memories.
Enhanced Property Value: A beautiful lawn enhances curb appeal and can significantly increase property value.
While these reasons are compelling, the journey to a healthy lawn can seem daunting. This is where Sunday lawn care comes into play.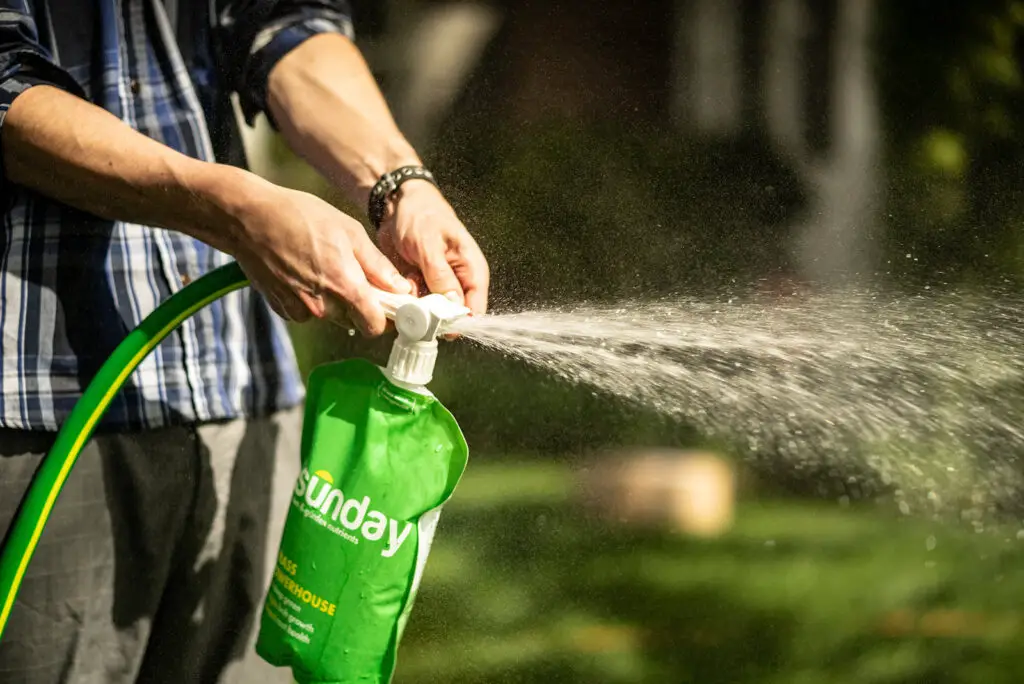 Sunday Lawn Care: Your Path to a Dream Lawn
Sunday lawn care is designed with simplicity and effectiveness in mind. The entire process begins with a free soil analysis, combining topography data, and local climate data with the results of your personal soil sample. This data forms the foundation of your custom lawn care plan. Let's look at how Sunday transforms your lawn:
Customized Lawn Plans
Sunday's intelligent lawn engine generates a custom subscription plan that includes the exact products your lawn needs. No generic, one-size-fits-all solutions, just what your unique lawn requires. You're in control and can update or cancel at any time.
Seasonal Deliveries
Sunday delivers boxes right to your front door throughout the year. They arrive just when it's time to apply, eliminating any guesswork. Each box contains environmentally-friendly nutrients and tools needed to keep your lawn healthy and green.
Expert Support
Never feel lost or overwhelmed. With Sunday, you have unlimited access to one-on-one support from real humans and hundreds of handy guides on their blog. Every question, every concern, addressed with care.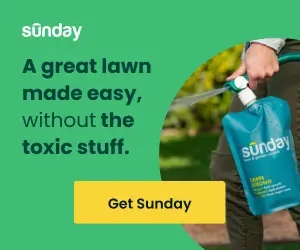 Environmentally Conscious Choices
Sunday isn't just about achieving the perfect lawn; it's about caring for the planet while doing so. Using ingredients like seaweed, molasses, and iron, their solutions work with nature, not against it. Their science-based approach is aimed at reducing fertilizer overuse, eliminating unnecessary toxic pesticide use, and increasing sustainability in their supply chain.
A Community of Satisfied Users
Sunday isn't just a lawn care service; it's a community. From Matt in Pennsylvania who loves the simplicity and cost-effectiveness of Sunday to Sarah from Colorado who enjoys not having to guess about lawn care anymore, the proof is in the lush, green lawns across America.
Start Today with Sunday
Your lawn transformation journey begins with your address. It's that simple. Start your lawn analysis today and step into a greener, healthier future with Sunday.
You've already taken the first step by reading this. Don't wait for the perfect lawn to be just a dream. With Sunday, you can do this! It's time to take the next step. Click here to begin the transformation of your lawn with Sunday.