Many of us spend most of our time indoors. Physical activity and fresh air are important components to our overall health. However, these are two of the most neglected areas in our lives, as vegging on the couch after a hard day takes little effort. There are advantages to outdoor hobbies – finding something you enjoy will encourage you to explore the outdoors more.
Advantages of Outdoor Hobbies
For some of us, the thought of going outdoors is unappealing. We think about having to constantly apply sunscreen, swatting mosquitoes, the hot, humid air, stickiness, and the physical pain that comes from lactic acid buildup once we move our muscles again. However, we are on the wrong side of our thinking when we don't even consider the benefits of going outdoors.
When you are outside, you take in more oxygen. This, in turn, releases serotonin in your brain, permitting your body to function with less effort. Research indicates that spending time with outdoor hobbies improves digestion, immunity, and blood pressure. When time is spent in nature, the body receives major health benefits obtained from fresh air.
Activities That You Can Enjoy
The activities you choose to partake in should be enjoyable. However, you may never know what your "thing" is until you go out and try some interesting hobbies. You may find that you find the most enjoyment in an activity that you previously dismissed. Plus, if you find you don't like a certain outdoor hobby, then you can scratch it off your list and try another potentially great hobby.
Year-Round Activities
These are activities that you can do all year if you choose to. Why reserve all the health benefits for just the summer? There are some outdoor hobbies that you can enjoy no matter what the weather is like.
Go Running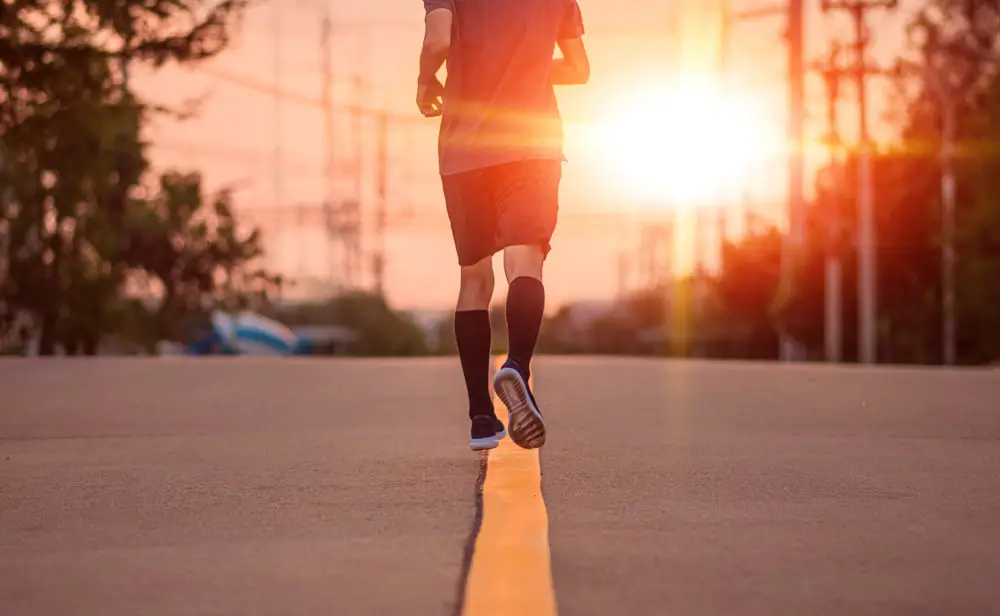 Some people turn to running with the goal of completing a marathon. While this may be a great motivator, you don't have to train for a race to regularly run outside. People with all different levels of fitness can do this. Plus, you determine the pace. You decide how long you go for, and the only competition out there is yourself.
If you ask people who regularly go running, most will tell you they didn't want to do it initially. If you keep telling yourself that running isn't for you, you are not alone in the journey. However, after a few times outdoors, most people find running a great way to alleviate stress and a great way to shed extra weight.
Plus, you don't have to run by yourself. There are many groups available that get together to go running once or twice a week. Some places will even provide workshops on what to wear for clothing and footwear, in addition to instruction on the best practices for running.
Take Your Dog to the Dog Park
If you own a dog, take it to the closest dog park or join a dog-walking group. This permits both owner and pet to exercise and socialize simultaneously. It also acts as the perfect bonding experience with your pet, especially if you work long hours.
Dog parks are a wonderful place for dog exercise. They allow your pooch to play and run freely. They also permit socialization among dog breeds and allow adolescent pups to expend energy after being cooped up all day.
Go Geocaching
Take yourself on a modern-day treasure hunt! No maps are needed; just install a geocache app on your smartphone. As an outdoor hobby, you can take an adventure outdoors through any area to find "caches" marked using GPS coordinates. To begin, all you need is a membership, along with comfortable shoes.
By using Hide & Seek a Cache, all you need to do is enter a zip code and you can pick your adventure. Once you find the treasure, add your name to the logbook. Just be sure to place your treasure where it was found so others can enjoy it, too.
Additionally, you can create your own cache for others. Get a waterproof container and put a treasure in it for others to find. Create a logbook and provide a pen. Mark your coordinates on the website.
Check the location once every few weeks to see who has looked for your treasure.
Take a Friend (Ice) Fishing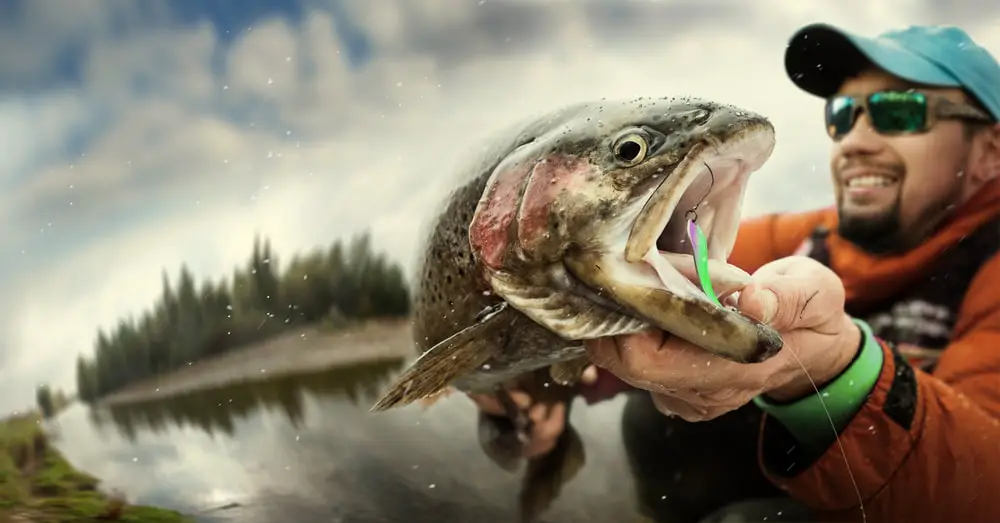 While most people associate fishing with the summer, it can be enjoyed year-round. There are people who engage in traditional fishing in the summer months before trekking out into the middle of a lake, drilling a hole, and sitting in an ice shed to fish hours on end. This can be a great bonding experience as it allows people to talk while waiting for that "big one" to bite.
But the adventure doesn't stop there. Whether you caught a fish or not is irrelevant. If you didn't, you can talk about the ones that got away. If you did, you could discuss how big it was (whether it was or wasn't). That's all part of the fishing experience.
Plus, it provides a low-impact workout.
Explore Nature with Photography
Photography can take you anywhere. You can easily take your equipment or your phone wherever you go for that perfect, breathtaking shot. There are endless things to take pictures of in nature, so it can be combined with many other hobbies.
By taking pictures in unique areas, you can expand your knowledge of your location and go places you've never gone before. It removes your focus from daily challenges and allows you to obtain that perfect picture.
By going behind the lens, you may find a new sense of confidence as you begin to use your imagination to document life events. Spending this time expands your creativity and benefits your physical health. Plus, you will have beautiful products in the end to share with others.
Build Something
Depending on the season, you can choose to build something with your hands. It doesn't have to be a DIY project. What you build can be as simple as a snowperson, a sandcastle, or a treehouse for your child.
If you want to take a practical approach, construct a unique bench or bookcase. Build a planter box for the backyard. Get your children involved, as well. This activity promotes STEAM education in children (science, technology, engineering, the arts, and math).
Join a Sports Team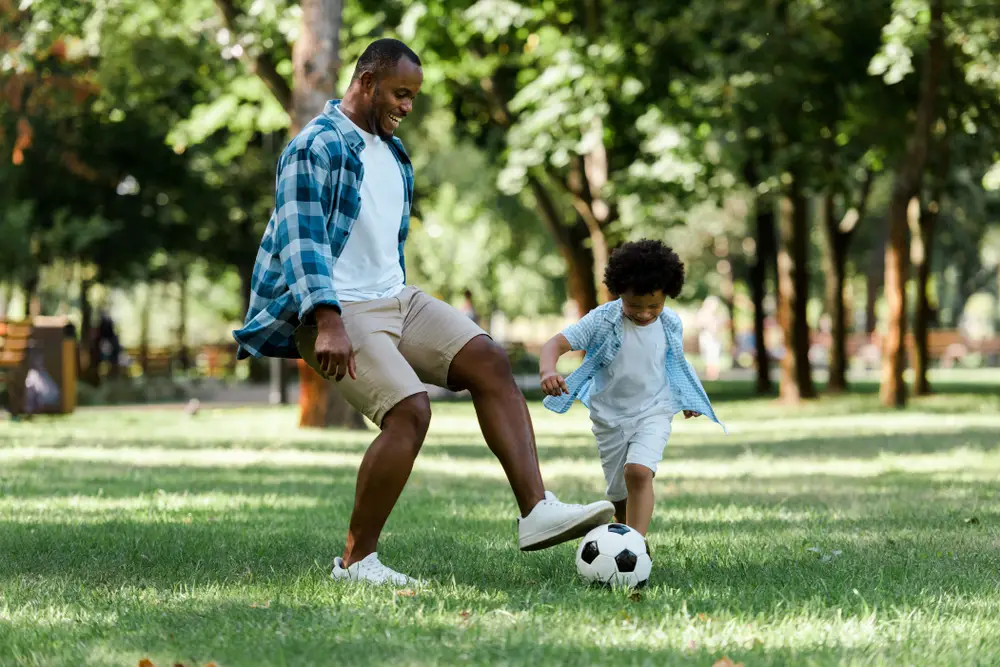 If you enjoy sports, sign up for a sports league. If nothing currently exists in your area, grab a few friends and start one of your own. Joining a league is a great way to socialize with others, as you'll develop team-building skills and get exercise.
Warm Weather Hobbies
There are some activities that are weather-dependent. They can only be enjoyed at certain times of the year. While it may seem a bit defeating, this does open the opportunity to expand your horizons in taking up two different types of hobbies.
Attend Live Music Festivals
If you love live music, you can attend live music festivals when the weather is warmer. You can turn it into a hobby by actively searching and attending music festivals or live concerts. Plus, you may also discover local talent in your search, along with larger bands who are touring across the country.
You often never know the talent you have in your own backyard.
People go great distances to go to a music festival. This can end up being an adventure. Whether you end up going alone or with a group of friends, music can be used as a unique tool to customize your human experience. There is nothing like feeding off the energy of the crowd during a music festival. Plus, it creates memories for years to come.
What about exercise? Choose to dance outdoors to get your body moving!
Explore the Freedom of Sailing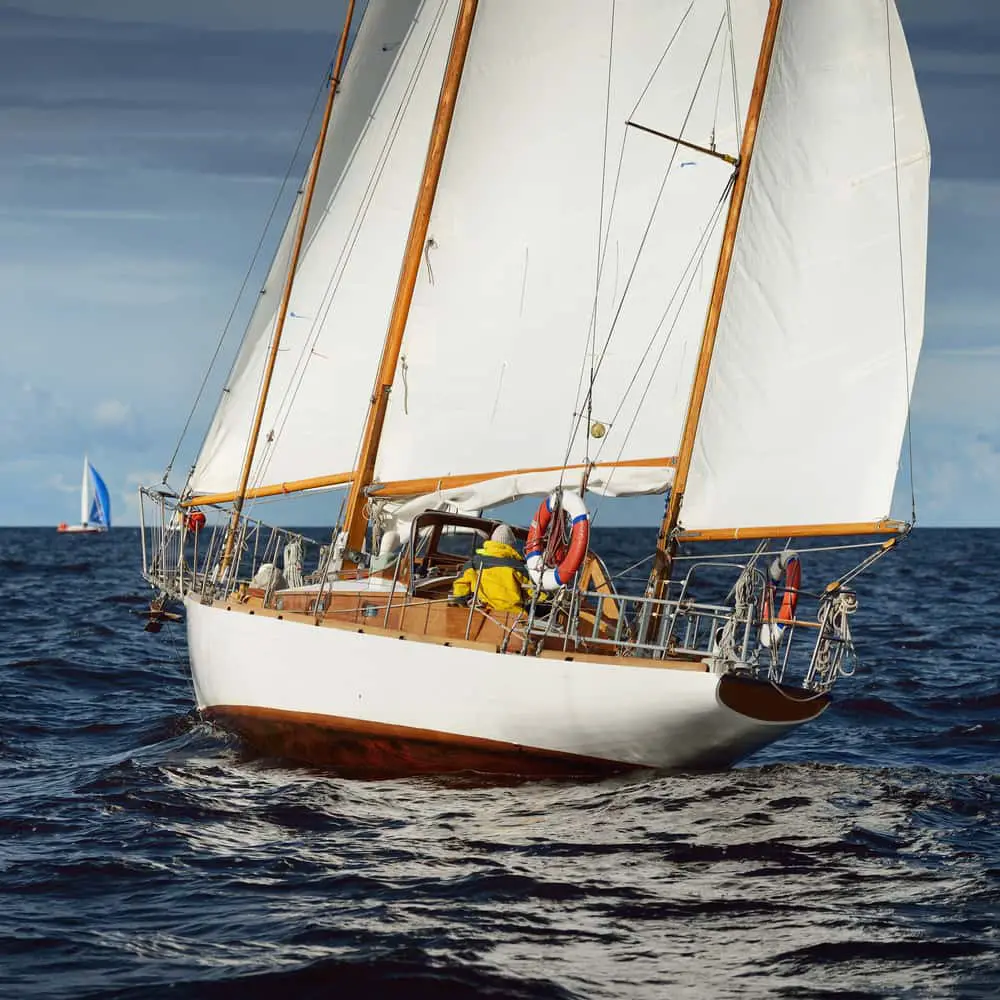 This is a very freeing hobby and provides a wonderful excuse to go outside on an adventure. Sailing can be relaxing, exciting, and challenging. It can be enjoyed by yourself or with others.
The basics aren't terribly difficult, and there is more to learn once you have mastered them. Sailing also keeps your mind active. While sailing may be expensive, it can be on the cheaper side if you know of a location that rents boats for the day.
Soak in the Outdoors with Stargazing
You can stargaze in the winter indoors. However, most reserve this for an outdoor activity, and stargazing in the winter loses some of its appeal. Astronomy doesn't require experience and can be enjoyed by anyone. All you need to do is peer up at the night sky and ponder what mysteries lie out there. Try reading a book about the constellations. See how many you can find.
White Water Rafting Adventure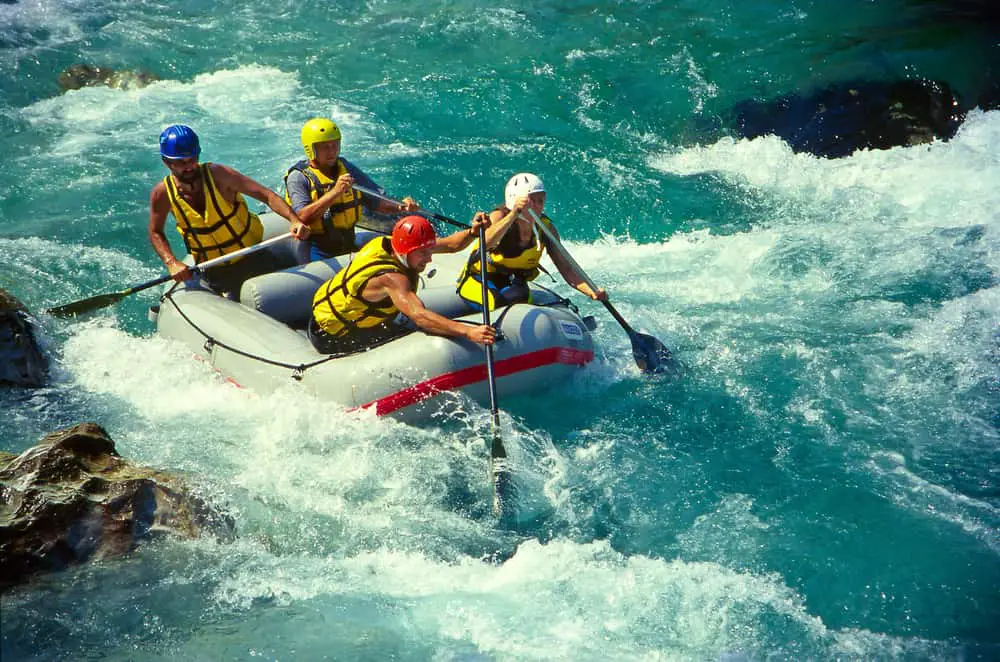 For the more adventurous in spirit, consider this as the perfect outdoor experience. Aside from the physical exercise, most people enjoy the adrenaline-pumping feature that comes from engaging in this activity.
You can expect to go sailing through the air, crash into the waves, and then experience a moment of calm prior to doing it all over again. It offers the opportunity to enjoy nature and wildlife between bursts of intense, physical activity.
Engage in Outdoor Eating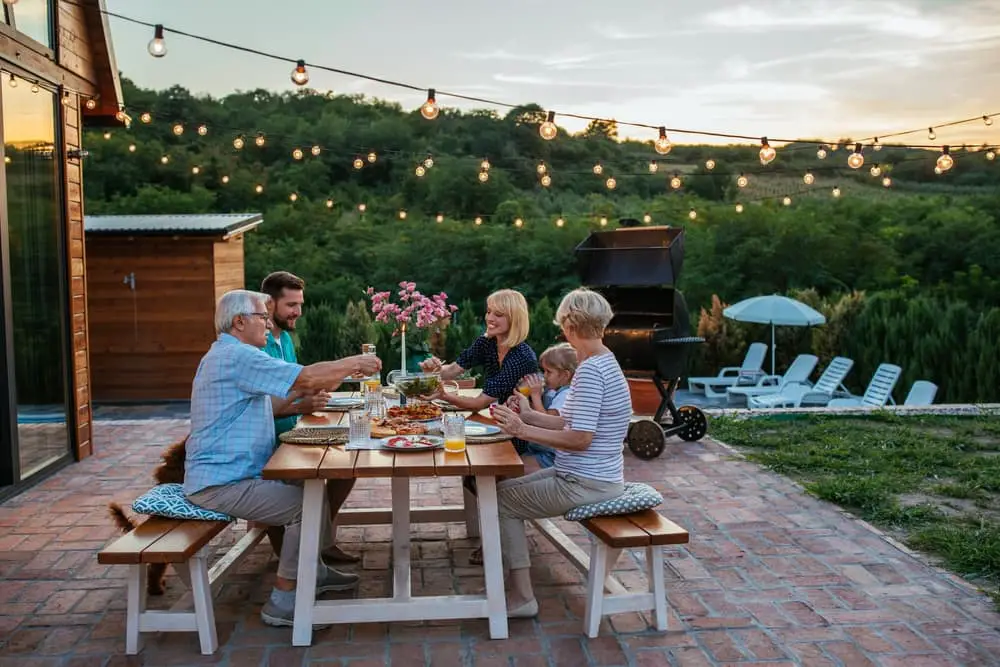 Get out of your kitchen and have a meal outdoors. There are many portable items that will allow you to diversify what you make outdoors. You can build an outdoor kitchen if you want, but you don't have to. Making your favorite foods outside is easy, plus it is an extremely social pastime wherein you can add games to your event.
Help the Ecosystem with Beekeeping
If you enjoy nature, helping the environment, and gardening, beekeeping may be the perfect combination. The bee population is declining at alarming rates due to the loss of habitat as a result of human development.
Research indicates developed land doesn't allow for the nesting sites foraging bees need for survival. Due to this fact, beekeeping is now a popular hobby.
To provide pollination, use your property to foster honeybees. You will be helping the environment, and you'll be able to engage others in a great story. To help your bees thrive, put the hive by a garden to attract them to grow a larger population. Furthermore, pollination occurs from up to five miles away from the nesting area. This helps the entire community.
Breathe in Fresh Air with Camping
Camping allows you to get exercise while relaxing outside. The benefits of this hobby are:
Good food
Intellectual and physical challenges
Exercise
Fresh air
Socializing with others
Camping permits you to exercise in a new location far from your everyday routine. No two trips are the same, so the hobby never goes stale.
While most dismiss this activity because they don't enjoy sleeping in a tent or roughing it, a study from the University of Colorado suggests that the opposite holds true. Spending some nights under the stars resets your body's internal clock. This permits you to improve your quality of sleep if you are constantly fatigued.
Plan an Outdoor Movie Night
Many people are now hosting outdoor movie nights or football days. It allows people to enjoy the outdoors while engaging with others. Watching your favorite movie under the bright stars is always memorable and will allow you to plan outdoor activities.
All that is needed are chairs, a projector, a few large sheets, drinks, and popcorn for the ultimate outdoor experience.
Hike a Trail
If you find yourself spending most of your time indoors, hiking is beneficial as it allows you to become more resilient against being confined daily. Put all your technology aside and enjoy connecting with other people and nature. 
Hiking allows you to enjoy the smells and sounds of the outdoors, take in pleasant sights, and get a good cardio workout. Going on uneven ground works muscles that are not often used, thereby improving balance. Plus, inclines can allow you to burn more calories.
Conclusion
There are many outdoor hobbies available that you can engage in. Some are on this list, but many more adventures reside in the great outdoors. Find something you truly enjoy, and getting fresh air will no longer be a chore, but a delight.