Then get ready to be excited about this immaculate 1964 Lamborghini 1R Tractor up for auction right now.
When one thinks of Lamborghini, sleek, luxurious sports cars might come to mind, but the brand has a rich history in manufacturing tractors as well. The Market By Bonhams is currently auctioning off a beautifully restored 1964 Lamborghini 1R tractor. This impressive piece of machinery not only showcases the brand's versatility but also serves as a reminder of the fascinating journey of Ferruccio Lamborghini.
A Brief History of Lamborghini Tractors
Before founding the iconic sports car company, Ferruccio Lamborghini was a successful industrialist who made a fortune supplying Italian farmers with modern agricultural machinery. In fact, Lamborghini Trattori SpA was one of the largest agricultural equipment manufacturers in Italy by the mid-1950s. The 1R, built between 1961 and 1965, was the company's best-selling model at the time.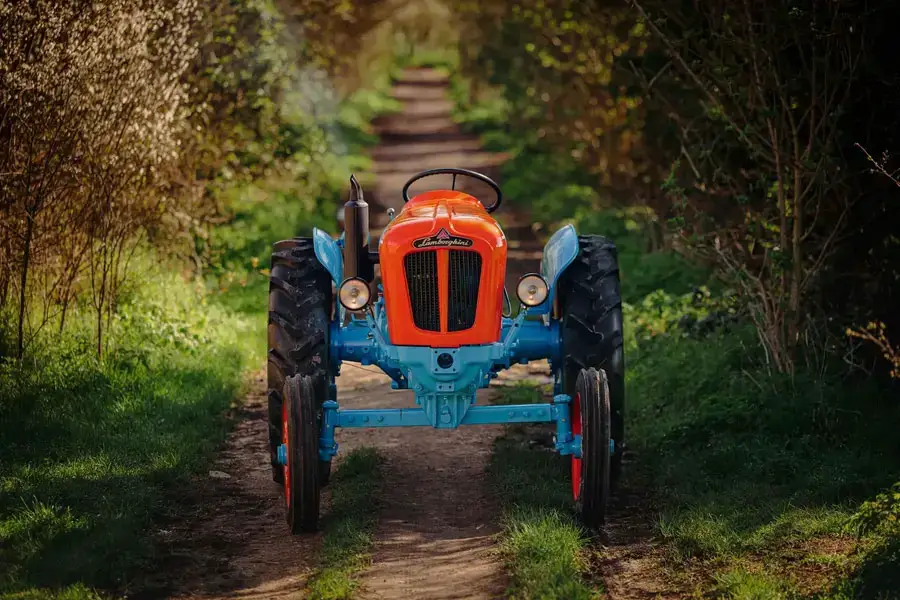 Meet the 1964 Lamborghini 1R Tractor
This stunning 1964 Lamborghini 1R tractor comes from the private collection of Ermes Formilan, a prolific collector, car enthusiast, and personal friend of Ferruccio's son, Tonino Lamborghini. It was fully restored to museum-quality standards by Garage 961, the only tractor restorers officially sanctioned by the Museo Ferruccio Lamborghini. The tractor is certified original and correct in every aspect and detail.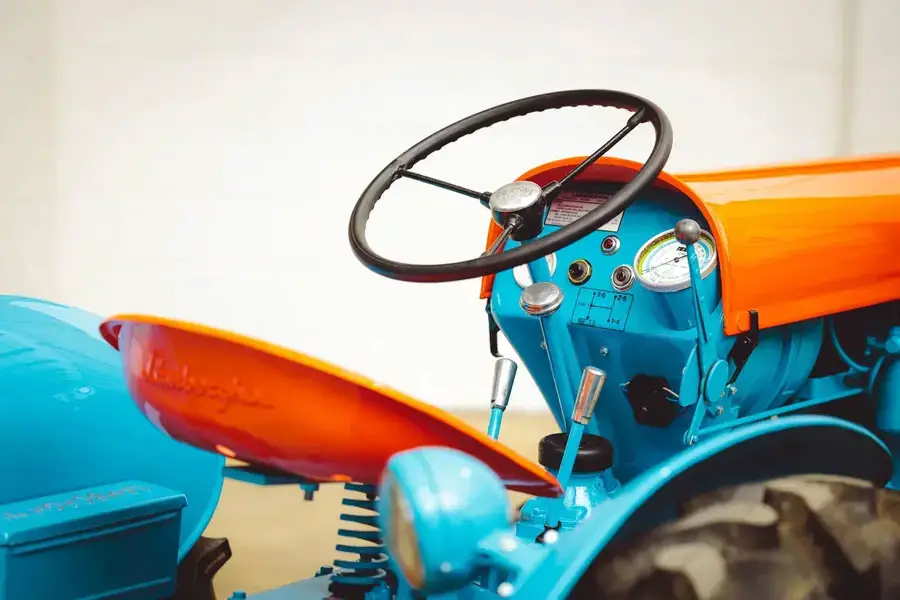 A True Lamborghini Collector's Dream
Finished in Lamborghini's original signature blue and orange tractor livery, this eye-catching machine is a true testament to the brand's craftsmanship. The tractor has been restored to factory-original specification using all original parts, ensuring that everything is correct and in its proper place. The engine bay is spotless, clean, and dry, looking entirely in order.
Own a Piece of Lamborghini History at Auction
With its unmatched provenance and recent certified restoration, this 1964 Lamborghini 1R tractor is a perfect addition to any enthusiast's collection. The current bid is £14,000 (approximately $18,200 USD), and the auction ends on April 14th 2023 at 15:30:00. Whether you're looking for a unique lawn-mower to match your Miura, a playful companion for your Countach, or a conversation starter to accompany your Aventador, this tractor is a great opportunity to own a piece of Lamborghini history. It has both a visual and an aural presence that's guaranteed to turn heads, raise a few smiles, and startle the wildlife.
Don't miss out on this rare opportunity to own an immaculate sixties Lamborghini for a fraction of the price of a new sports car. Visit The Market By Bonhams website to place your bid or to ask any questions about this remarkable 1964 Lamborghini 1R tractor