Imagine a chicken coop that combines the convenience of smart-home technology with over three decades of collective chicken-raising experience. That's exactly what the team at coop has created. This innovative coop, the product of more than 10,000 hours of dedicated design, is redefining backyard farming.
Meet the Pioneers: The coop Team
It all started with a crisis – the infamous 'snowmagedon' freeze of 2021. Texans were hit hard, farmers and ranchers most of all. Among them was AJ Forsythe, coop's co-founder, who saw an opportunity amidst the adversity. He envisioned a chicken coop that could be controlled as easily as the light switches, locks, and doggy doors in our homes.
But the coop team didn't just have the technological expertise to realize this vision. They were also bona fide chicken lovers with a collective 30 years of chicken-raising experience. AJ's chicken-raising journey even began with a rescue chicken from Chinatown in Los Angeles, which he raised in his tiny college apartment. With this passion for poultry and a strong desire to build stuff that matters, the concept of the smart chicken coop was hatched.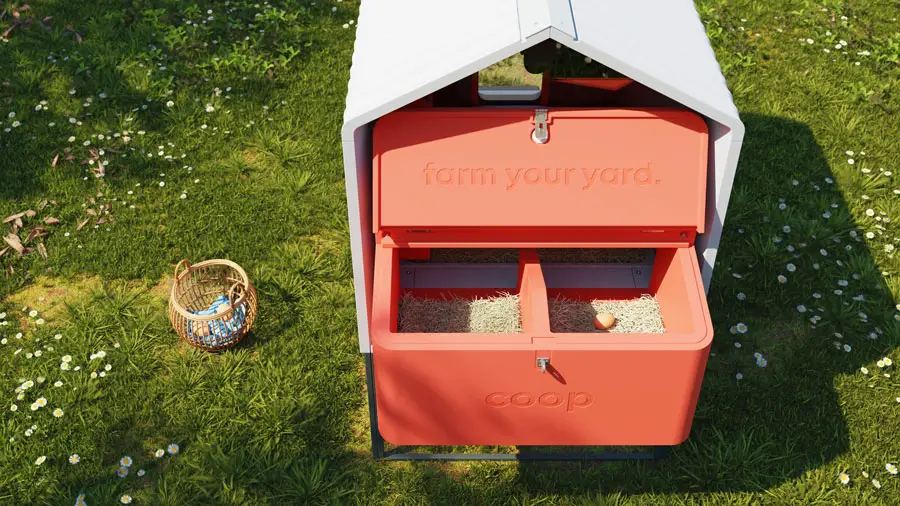 Introducing the Smart Chicken Coop: A Game-Changer in Backyard Farming
Crafted from double-walled recyclable plastic using the same rotational molding technique as YETI coolers, the smart chicken coop is a testament to durability and weather-resistance. But it doesn't stop there. Integrated smart technology, including dual cameras for 24/7 monitoring and an automatic door that opens and closes with the sun, brings a new level of convenience and peace of mind to backyard farming.
The coop also caters to the needs of its feathery occupants with a dual-compartment, lockable nesting box and removable compostable litter trays for easy cleanouts. It's a sanctuary for your chickens and a breeze for you.
At the heart of this smart coop is the coop app. From your phone, you can monitor, protect, and care for your flock like never before. It's like having a dedicated chicken sitter who never takes a day off.
Join the Backyard Farming Revolution
For a limited time, you can join this revolution at an early bird price of $1,995, down from $2,495. Simply make a fully-refundable deposit of $100 to reserve your coop.
The Coop.Farm team is not just transforming backyard farming; they're also bringing their love for chickens and their commitment to building things that matter to backyards everywhere.
To learn more visit coop.farm.